As per research, video content will account for 80% of all online web traffic. In addition, over 263 million U.S. consumers purchase online. Because of these trends, having high-quality photos and attention-grabbing videos showcasing your business online is becoming increasingly essential. Below are additional reasons why you should consider incorporating aerial drone photography into your Melbourne business strategy.
While many marketers are investing in TikTok, it's not enough to stand out from the competition. Instead, you need to steal the spotlight by doing something entirely different.
Introducing drone videos: the best way to wow customers, boost traffic and increase your sales. Plus, with these aircraft becoming increasingly common and affordable, your company can easily show off its product, property, and facility to grab the customer's attention.
Learn more about how aerial drone photography can enhance and improve your marketing strategies by reading below:
History of Drones and Marketing
Today, when we hear the word "drones," we imagine sleek, revolutionary planes.
But the fact is that the world's first drone technologies were quite different. Instead of the streamlined look, they appeared as a balloon, torpedoes, and aerial targets.
Here's a quick overview of drones and how they entered the marketing sphere:
The 1800s
During the 1800s, militaries worldwide started using technology for the following purposes:
Air Strikes
Bomb Detection
Hostage Negotiation
Surveillance
Training
Target Practice
In the early 1900s, the U.S. military started exploring drone technology for training.
World War I, World War II, and the Vietnam War
Nikola Tesla introduced the concept of uncrewed fighter planes in 1915. Then, in 1916, A.M. Low designed self-driven drones to use as aerial targets. But it wasn't until the first World War that the U.S. invented the first pilotless torpedo.
Up until 1935, only military forces used these drones in aerial combat. But then Reginald Denny, a famous English actor, and UAV pioneer became the first civilian to innovate a remotely piloted vehicle. Then, during World War II, the German and Allied forces leveraged drones to train gunners and complete missions.
After World War II, innovations in the drone sphere stalled until the Vietnam War. During the early years of this war, the U.S. used crewless aircraft to reduce pilot deaths.
The 70s, 80s, and 90s
During the 70s, both Israel and the U.S. used drones as decoys and for surveillance. Later, in the 80s and 90s, the U.S. military made significant investments in drone technology, resulting in more cost-efficient tech.
Next, in the mid-90s, the U.S. Government initiated the Predator program, resulting in the innovation of the MQ-1 Predator and MQ-9 Reaper.
Today
In 2006, the U.S. used drones for non-military purposes for the first time when the Government began testing drone tech for disaster relief and border surveillance. At the same time, corporations leveraged this aircraft for commercial applications, such as security and crop evaluation.
Today, businesses worldwide are using drones for photography and videography. In fact:
Furthermore, drones provide cutting-edge to complement their advertising and marketing campaigns. Companies can use them to reach new heights via sporting events, concerts, product launches, behind-the-scenes videos, etc.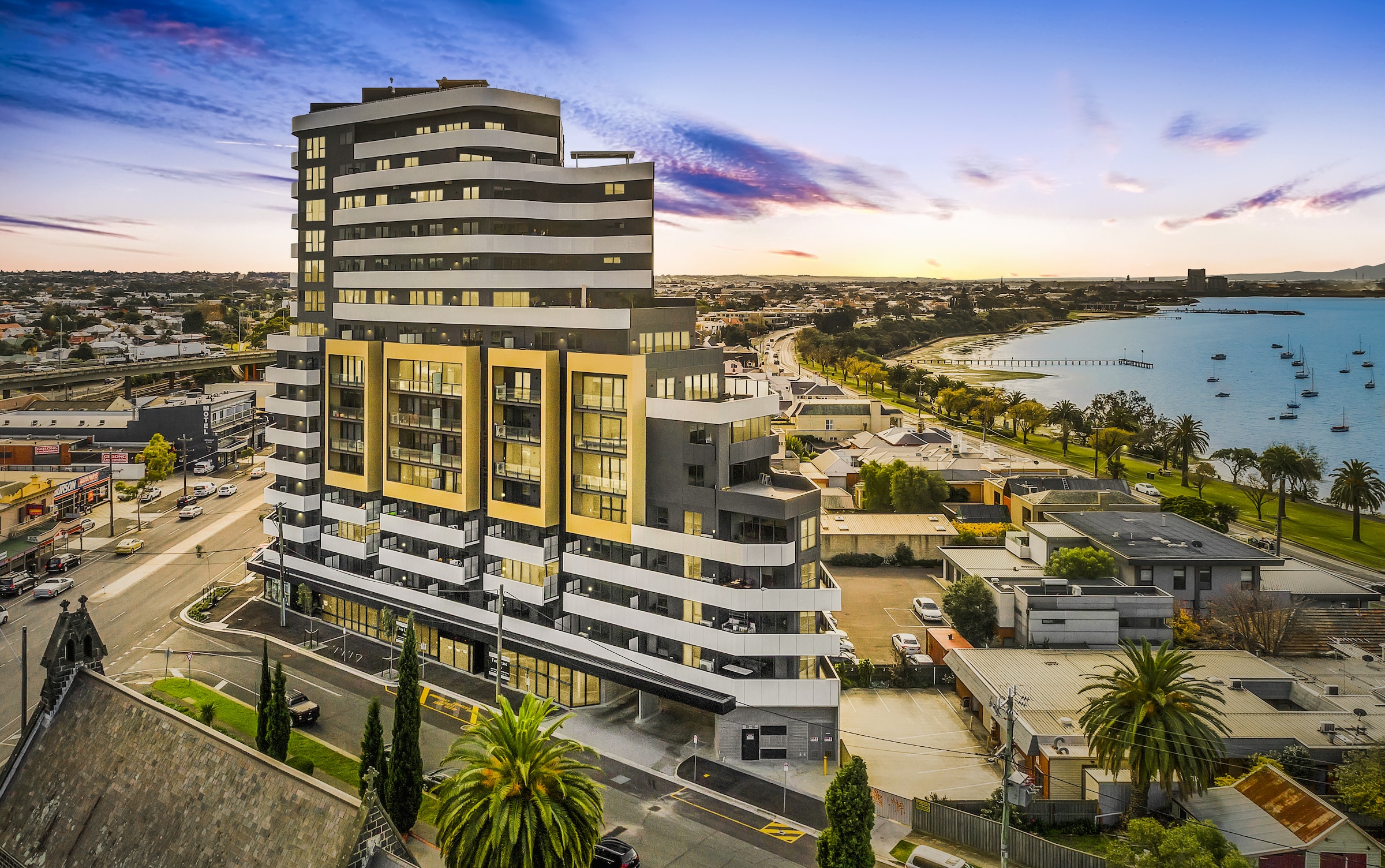 What Can Aerial Drone Photography Do for Your Business?
Let's discuss in-depth the different uses of aerial photography in Australia:
Offer you access to high-quality aerial imaging
Provide precise locations to farmers
Allow businesses to deploy and operate them without minimum experience easily
Improve the security of a building
It helps you complement your social media, email, and content marketing strategies
How Can Drones be Used for Marketing?
Before you use drone technology, you must understand why you need to use it. Here are several ways you can use aerial or drone marketing to complement your marketing strategies:
Aerial Photography Gives You The Best Light
With over 543,000 new businesses entering the market every month, it's no surprise that there's so much competition to capture customers and keep them engaged.
Your buyers consider all factors before making a purchase, including the appearance of your premise and the ambiance. In fact, research reveals that 78% of buyers find a business less appealing if they have an unattractive property.
Drone photography is the perfect way to gain a competitive edge by providing an aerial view of your property. Showcasing the cityscape/countryside and focusing on the beauty around the business's venue can offer viewers a unique and engaging perspective, thus keeping them hooked.
Drones Photographers Capture Amazing Angles for Any Business
Drones offer marketers unlimited creative potential, allowing them to take high-quality aerial drone photographs and videos while attracting new customers.
Plus, you can use the excessive amounts of imaging data stored in these aerial techs can help create engaging 3D maps and interactive 3D models.
For instance, the Government and NGOs can create 3D maps of disaster areas to help rescue teams prepare better for hazardous situations. Moreover, a visually-appealing drone video by a realtor can help their listing stand out.
Drone Photos and Videos Improve SEO Performance via Increased Time on Page
Driving sales to your website and grabbing the attention of prospects starts with ensuring your marketing efforts are eye-catching. That's why you need drone photography and videography to ensure you post impressive images on all your social media channels.
Consequently, you can keep your readers hooked on your website for longer. In fact, Facebook posts with an image enjoy 2.3 times more engagement, and tweets with photographs receive 35% more retweets. Moreover, videos boost your CTR by a whopping 157% and can increase organic traffic by 10 to 250%!
Research also reveals that viewers spend twice as long on pages with video elements, whereas images can improve bounce rates by increasing time spent on the page. Adding eye-catching pictures and videos captured by your drone can spice up your blog or attract traffic to your YouTube page.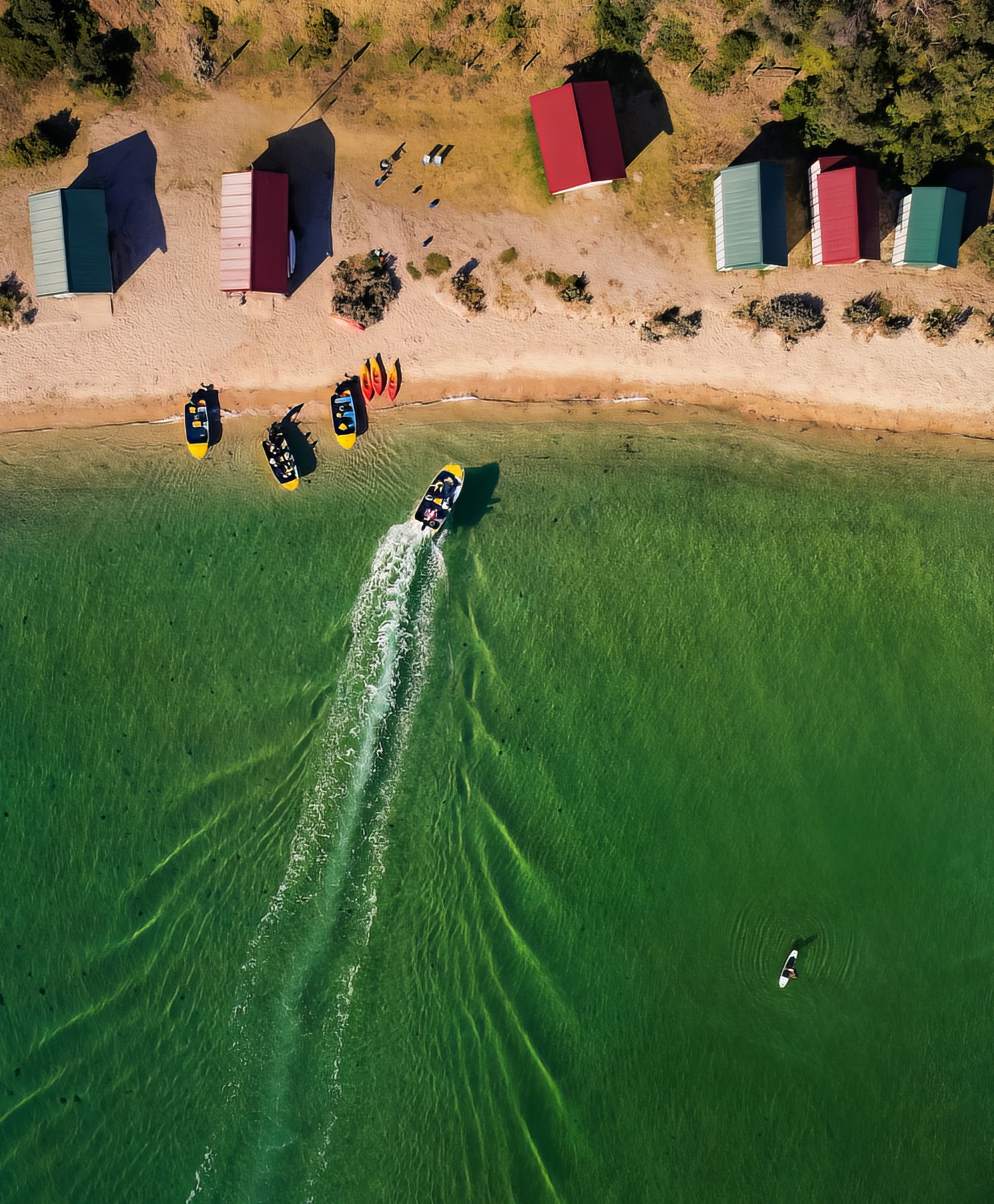 ​Aerial Photography Works Well For All
There aren't many businesses that can't use aerial photography to reach new levels. For instance, drone footage can help the following companies:
Architectural Companies
Car Dealerships
Construction Companies
Engineering Firms
Hotels or Resorts
Property Management Companies
Real Estate Agencies
Solar Businesses
Not just this, but schools and universities can use aerial shots to demonstrate their facilities and the area surrounding the campuses. Senior care homes can showcase the tranquility of their location.
Factories and offices can take advantage of drone photography and videography to show off the professionalism of their business and boost local trade. Regardless of your industry, aerial shots can give your target audience a fuller picture of your offer.
Drone Photography Lets You Make the Most of Your Melbourne Location
It's no big news: Melbourne is a stunning city with beautiful views and attention-grabbing landmarks. If you don't believe us just yet, check out the endless lists of must-photograph places in the city.
You can take advantage of your business location by showcasing it through aerial photography. Moreover, using drone videography in Melbourne lets your target audience see the beauty of your business, promotes your brand image, and drives traffic.
The Importance of Using a Licensed Drone Photographer in Melbourne
Drone photography and videography are fantastic ways of enhancing your marketing strategies, given that you do it professionally.
That means you need to follow the rules and regulations that come with aerial photography. You can't just buy a new drone, start taking images and hope to enhance your drone advertising efforts. Instead, you need to get a license from CASA and register it if you plan to use it for commercial purposes.
Moreover, most councils require a local permit before you start flying the drone in public areas. For that, you must obtain a Remote Pilot Certificate to show that you understand the guidelines to operate a drone safely, effectively, and professionally. Being an unlicensed amateur puts you at the risk of paying hefty fines and severe legal repercussions.
Unlock Licensed Drone Photography Services in Melbourne & Victoria with Pitch Visuals
Finding the best drone for high-quality photography can be tricky. But finding professional aerial photography services near you can be trickier. Make this task easy with Pitch Visuals!
Take your drone marketing strategy to the next level by discovering Melbourne's best drone photography and videography services. Pitch Visuals is a team of expert photographers and videographers proficient in shooting drone videos and aerial photography services in Melbourne.
Our highly dedicated and trained team helps your business reach new heights by putting your business and its beautiful location in the limelight. Moreover, Pitch Visuals offers corporate, industrial, and commercial drone photography services to help you showcase your products, record an event, or drive attention toward the facility. Tell your story with a high-quality and attention-grabbing video, or spice up your content with visually-appealing images by contacting us now!
The Bottom Line: Take Advantage of Aerial Photography in Melbourne
Overall, aerial drone photography and videography are excellent ways to create exciting and visually pleasing advertising that keeps customers engaged. By connecting with professional drone photographers in Melbourne, you can drive traffic and boost sales.
Reach out to Pitch Visuals to give yourself a competitive edge and stand out from the crowd while saving time and money!
Feel free to call Craig directly to discuss your photography needs or get a fast quote. You can also send an email, complete a quote request form below, or view Craig's Portfolios.