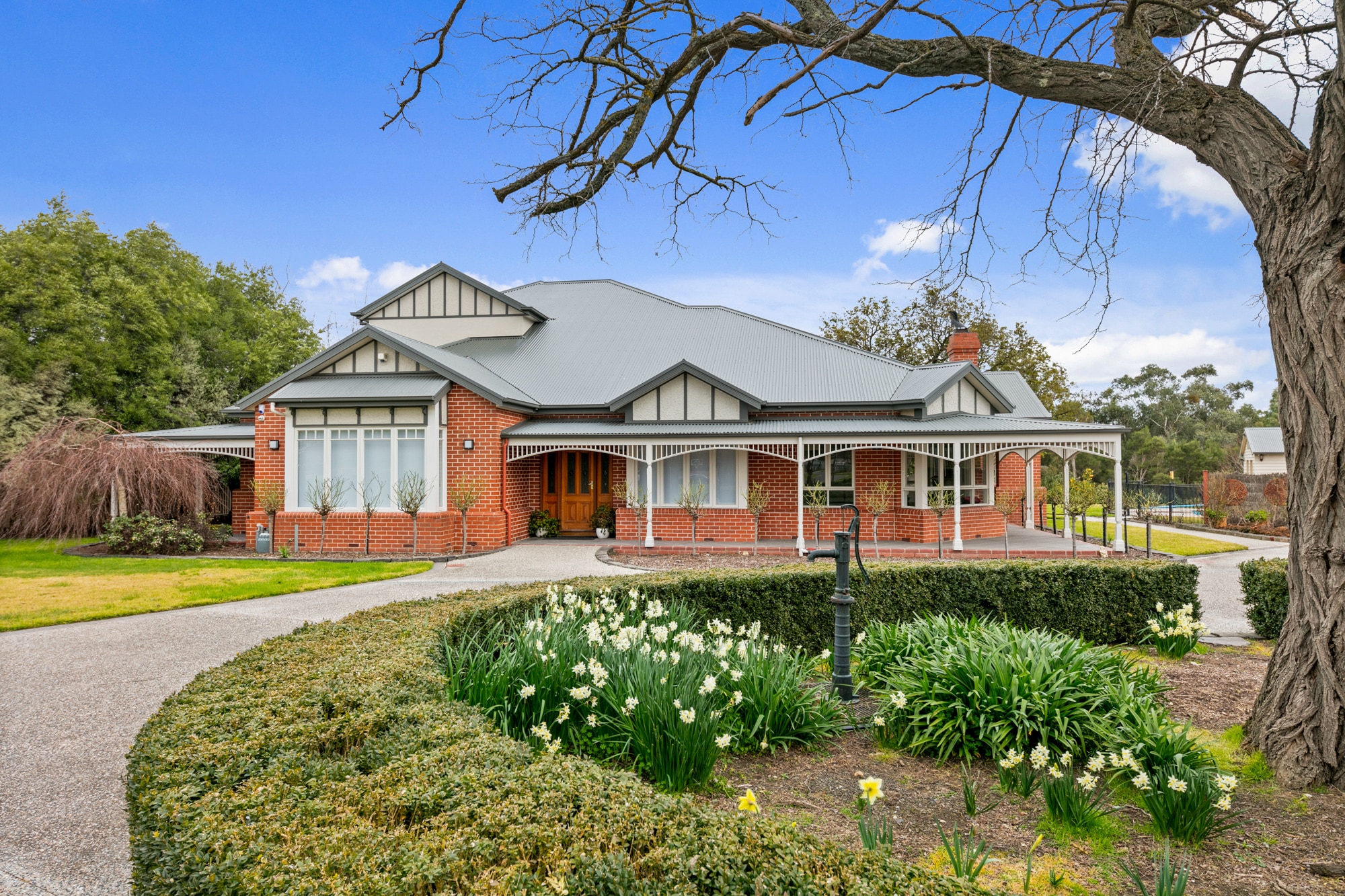 Why Preparing A House For Sale is Essential!
Preparing a house for sale is an essential part of real estate photography. It involves preparing a house for professional photography. From cleaning and styling to virtual staging. This process ensures that the photos taken of a property look attractive and inviting to potential buyers. Investing in complete house preparation can help you showcase your property in its best light. Increasing the chances of it being sold quickly.
Real estate photography companies such as Pitch Visuals offer Property Photography in Melbourne. While property styling companies offer comprehensive house photo preparation services that include cleaning, styling, and virtual staging. To make sure that your property looks its best in the photos.
Virtual staging can be an important part of house photo preparation because it allows you to showcase how your property could look with furniture and other decorations without actually having to buy or rent them for the shoot. Engaging a professional in preparing a house for sale will ensure that your property stands out from the competition when potential buyers are looking for their next home.
The Basics of House Photo Preparation
Professional real estate photography in Melbourne can be a great investment when it comes to selling a house. Photos are one of the most important elements when it comes to marketing a property and they can make or break the sale. Professional real estate photographers in Melbourne know how to capture the best angles of a property in order to showcase its features and make it look attractive.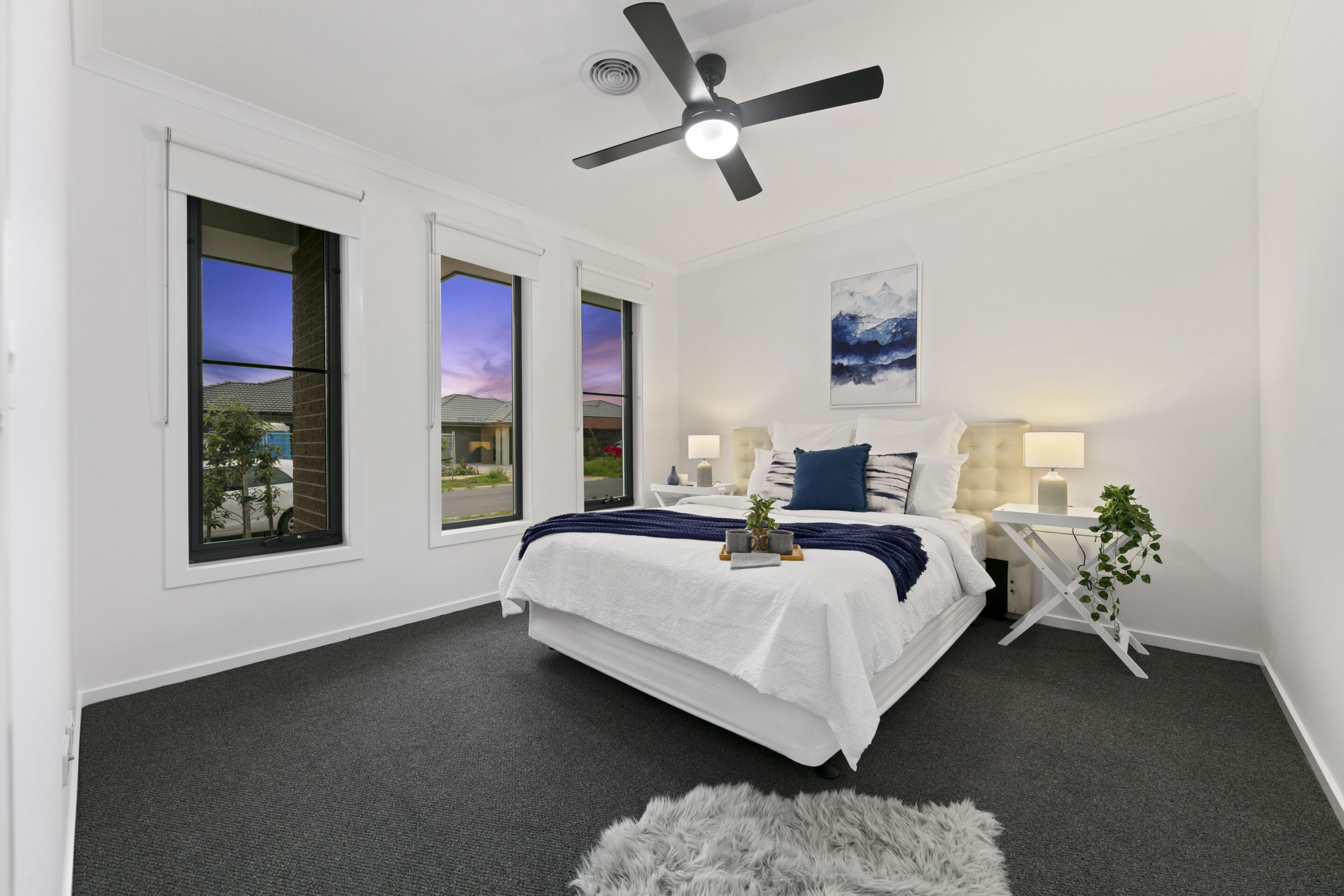 They are also well-versed in lighting techniques and post-processing. Which can help create stunning visuals that will draw potential buyers' attention. Investing in professional real estate photography services can help you get top dollar for your property. As well as save time by attracting more interested buyers from the start.
What To Do To Prepare The Home For A Photoshoot
Preparing your home for a photoshoot requires some effort and planning. You must ensure that the space is clean and organized, free from clutter and any unnecessary items. This includes removing rubbish bins, and anything else that may be distracting in the photos. Make sure every light fitting has working light globes. It is also important to make sure that all surfaces are dust-free and any furniture is rearranged to create an aesthetically pleasing look. With a little bit of effort and preparation you can create the perfect backdrop for a photoshoot in your home!
Preparing The Exterior
Preparing the exterior of your home is an important part of maintaining its value and making sure it looks its best. Taking some time to remove rubbish bins. Sweep walkways. Remove debris. Mow the grass. Remove weeds and clean the BBQ will go a long way in making sure that your home looks neat and inviting. Additionally, make sure to move any vehicles away from the front of your home so that the photographer can shoot from across the street. With a few simple steps, you can make sure that your exterior looks its best!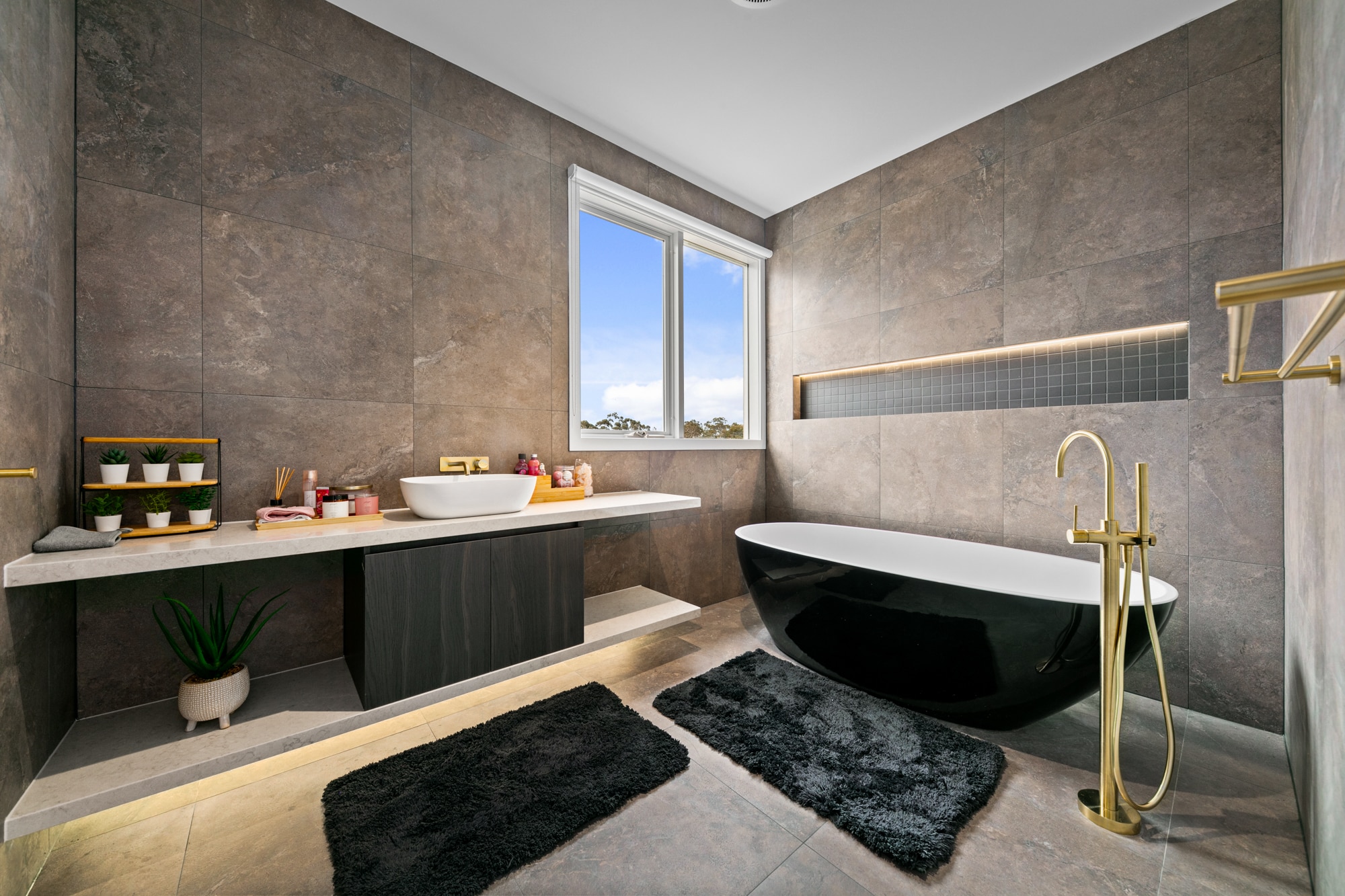 Swimming Pool
A great looking swimming pool area can really attract buyers. With the right presentation your photographer can easily create stunning images of your pool. Start by cleaning the pool, storing any necessary cleaning equipment, removing the cover and straightening lounge chairs. Once these tasks are complete you can turn on the pool lights to create an even more spectacular photo shoot. With these simple steps in mind, you'll be ready to capture beautiful photos of your swimming pool.
Preparing The Interior
Preparing the interior of your home for sale is essential to attract potential buyers. The best way to do this is to make sure that the lights are on and the blinds are open for a light filled experience. If the view outside a window is unattractive you can leave the blind partially closed. Additionally, it is important to remove any excess furnishings. Store oversized furniture, and declutter so that rooms appear larger and more inviting. Doing this will help create a great set of photos and attract many more potential buyers to each open inspection.
Kitchen & Living Areas
Keeping your kitchen and living areas clean and organized is key to presenting a peaceful home. To maintain a neat atmosphere, it is important to clear bench tops, remove dishes and cleaning products, clean surfaces and appliances, sweep and mop floors. Remove family photos and personal items. Taking these steps will attract many more potential home buyers.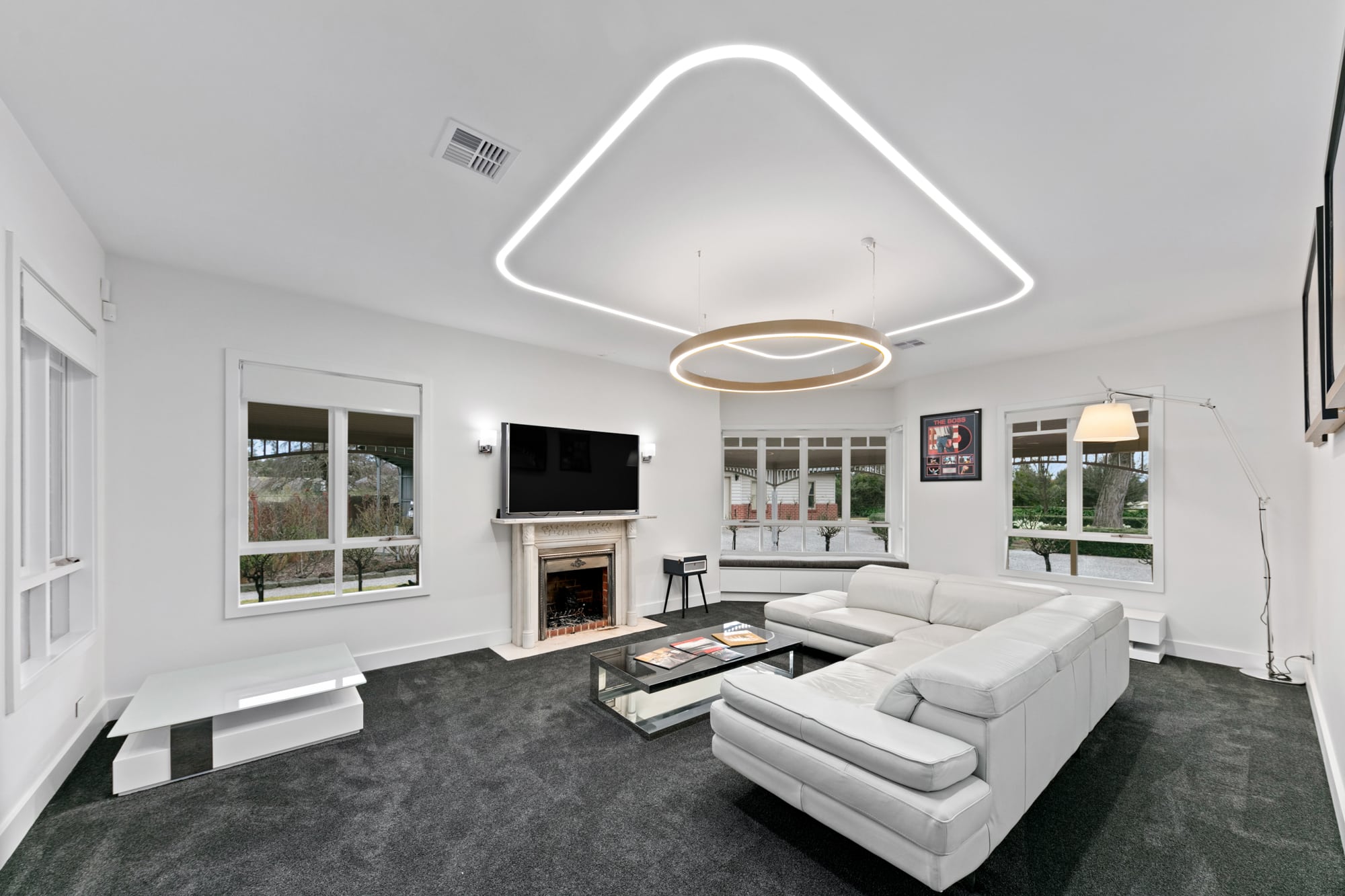 Bedrooms
There are many elements to consider when preparing a bedroom for photography. To get the best possible results, it is important to make the beds, remove all clutter. Organize kids toys, and pack away clothes. It is also important to depersonalize the room by removing any personal items such as family photos or other decorations. Finally, clear off any bedside tables and dressers that may be in the room. By following these steps, you will be able to ensure the bedroom looks its best when photographed.
Bathrooms
It is important to make sure the space looks neat and tidy. This is why you should prepare your bathroom for photography in advance. This includes closing toilet lids, clearing the bench top, storing toilet brushes and plungers, storing towels neatly and keeping one nice soap on display. Doing this will help create a professional looking space that will look great in photographs.
What Does a Professional Home Staging Company Do?
Professional home staging companies are experts in transforming a house into a home. They understand the importance of creating an inviting space that appeals to potential buyers and can help maximize the value of your property. From selecting furniture and décor, to rearranging existing pieces, these companies are experienced in making any home look its best.
Real Estate Photography companies in Australia like Pitch visuals provide 'Virtual Furniture' services, which allow them to virtually stage properties without having to bring physical furniture into the space. This is an efficient and cost-effective way for homeowners to showcase their properties without having to invest in expensive furnishings or hire additional staff. With this service, you can be sure that your property will look its best when it goes up for sale!
In Summary: Preparing House For Sale
Selling your house can be a daunting and overwhelming process. But by taking the time to prepare your home for sale, you can make sure that it looks its best and attracts potential buyers. Preparing your house for sale involves making repairs, cleaning up, staging the home, and more. Above are some tips on how to get your house ready to put up on the market. From repairing broken items to removing clutter. These steps will help you get the most out of your home's sale price.
Feel free to call Craig directly to discuss your photography needs or get a fast quote. You can also send an email, complete a quote request form below, or view Craig's Portfolios.