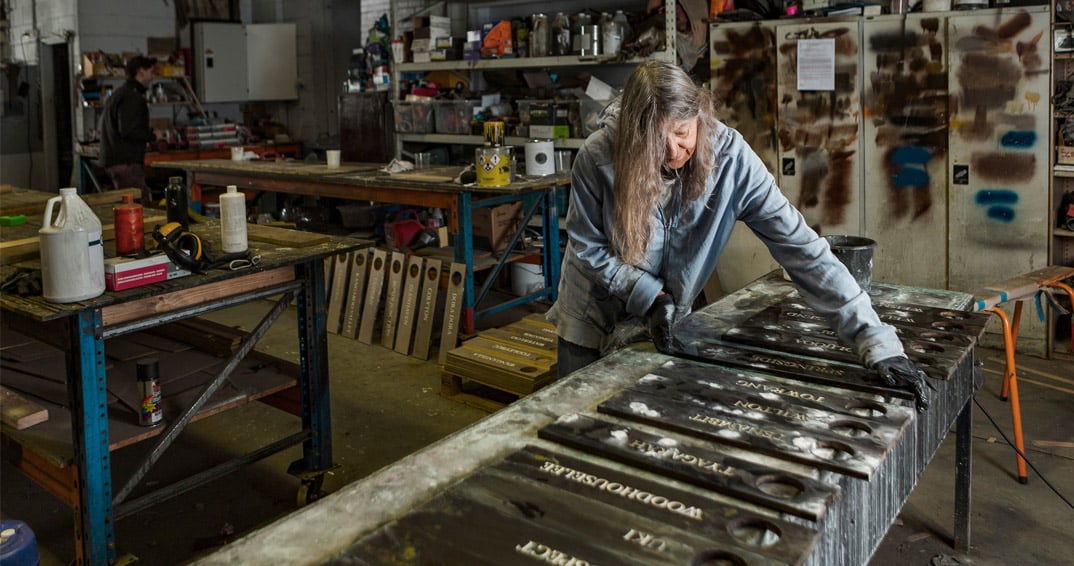 As an editorial photographer I'm often struck by the significance of a story. Sydney's Anzac Memorial was undergoing an extension project to be opened by Prince Harry during the state's Centenary of Anzac commemorations.
Prominent Australian artist Fiona Hall would create her design for the Hall of Service. Her artwork would feature 1,701 soil samples from the home towns of each or the NSW First World War enlistees. Marking the home soil that they fought for. Local communities played their part in collecting the soil for the artwork.
These images were taken at the Bronzeworks factory in Melbourne suburb of Richmond. The images document the final stages of Hall's creation of the placename plaques. It can be difficult to capture Hall's facial expressions as she works. Her long curly hair hides her face. But occasional glimpses give away an expression of contemplation. I captured movement as her fingers worked away at the texture of the name plaques. Then her assistant applied a steaming hot wash over the surface. To finish the photography we made a group shot of Hall with the team from Bronzeworks who helped create her art.
I haven't seen the finished installation yet but I'm sure it'll capture the connection of those diggers to their families & home towns. Have you seen it?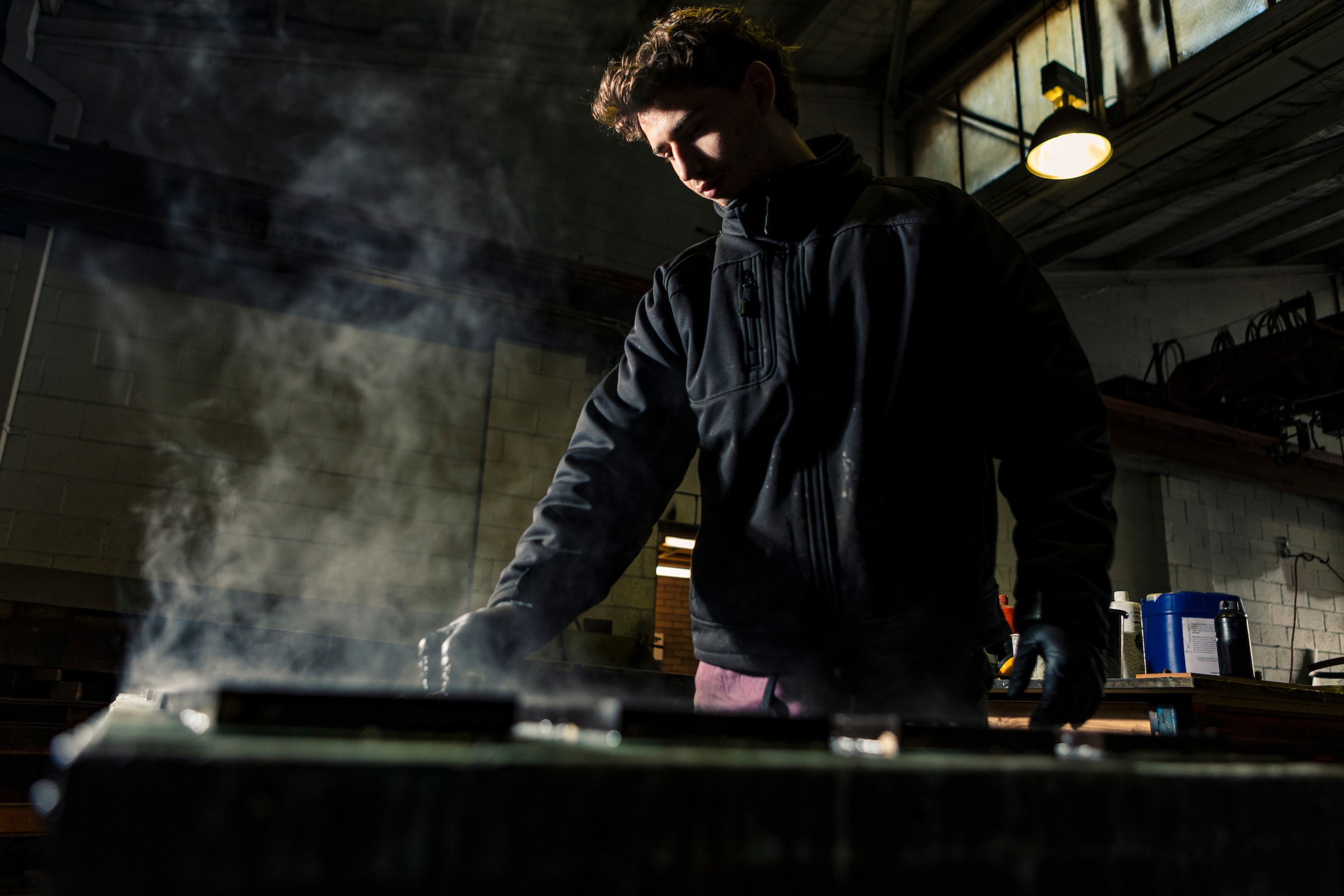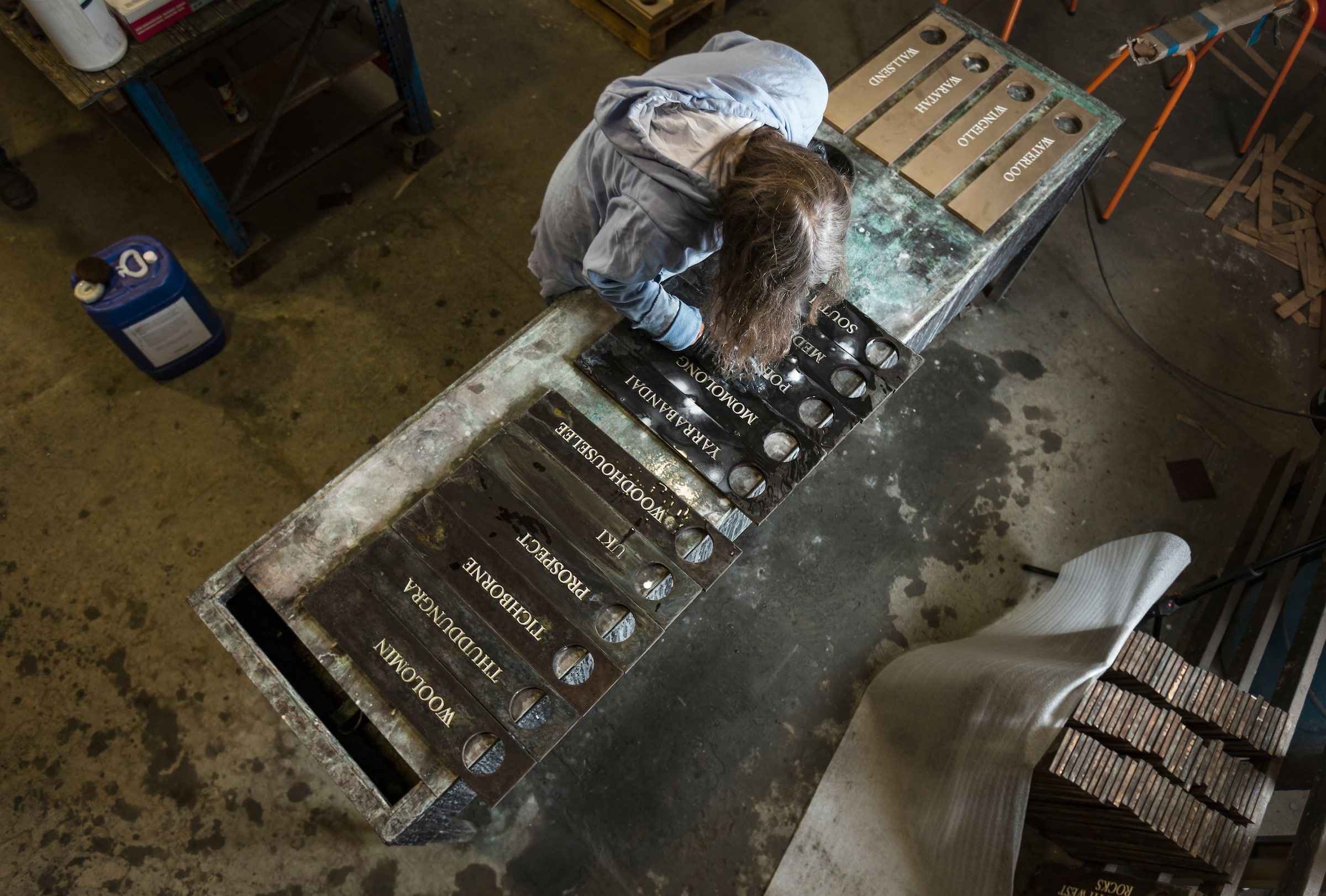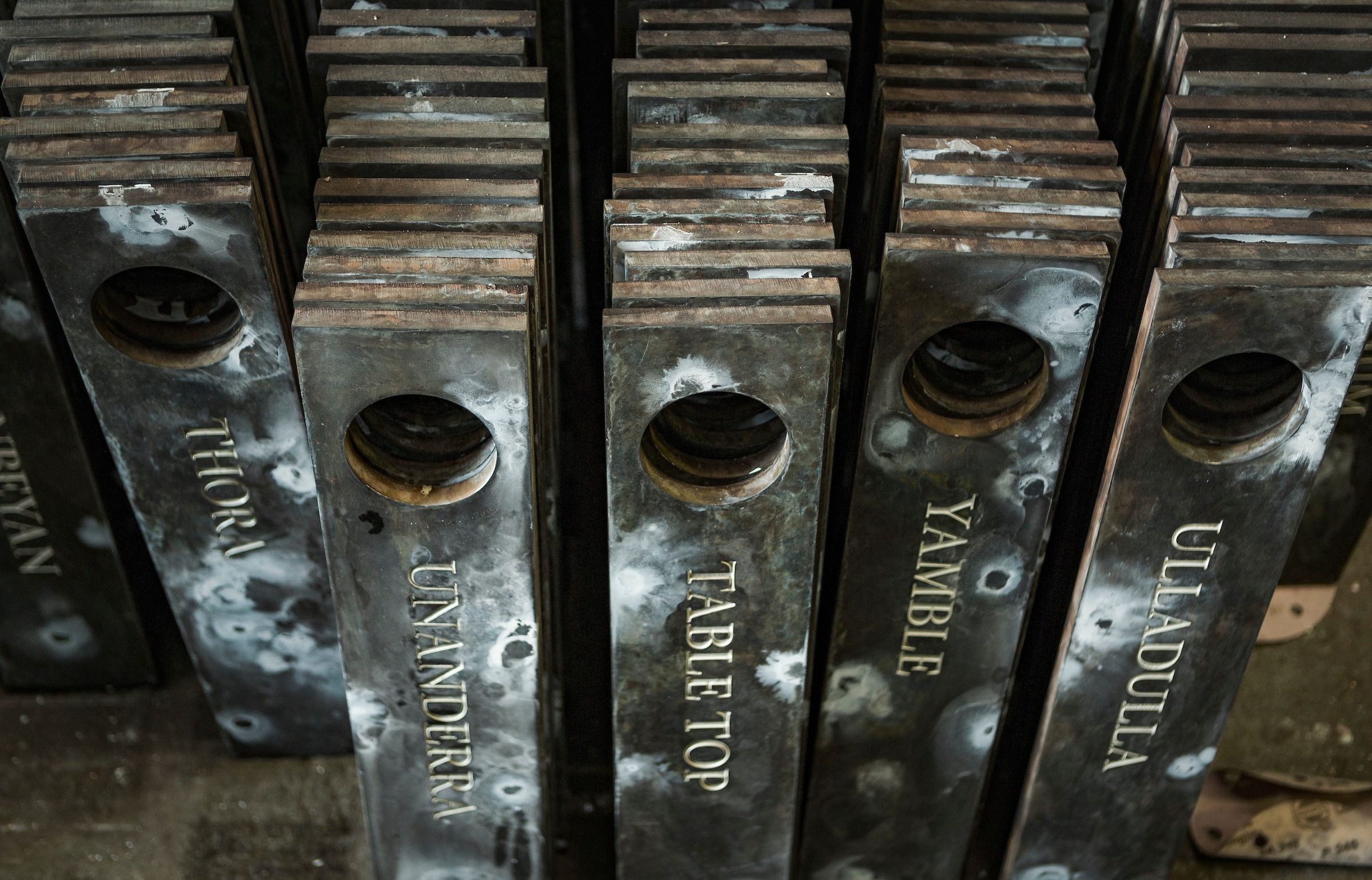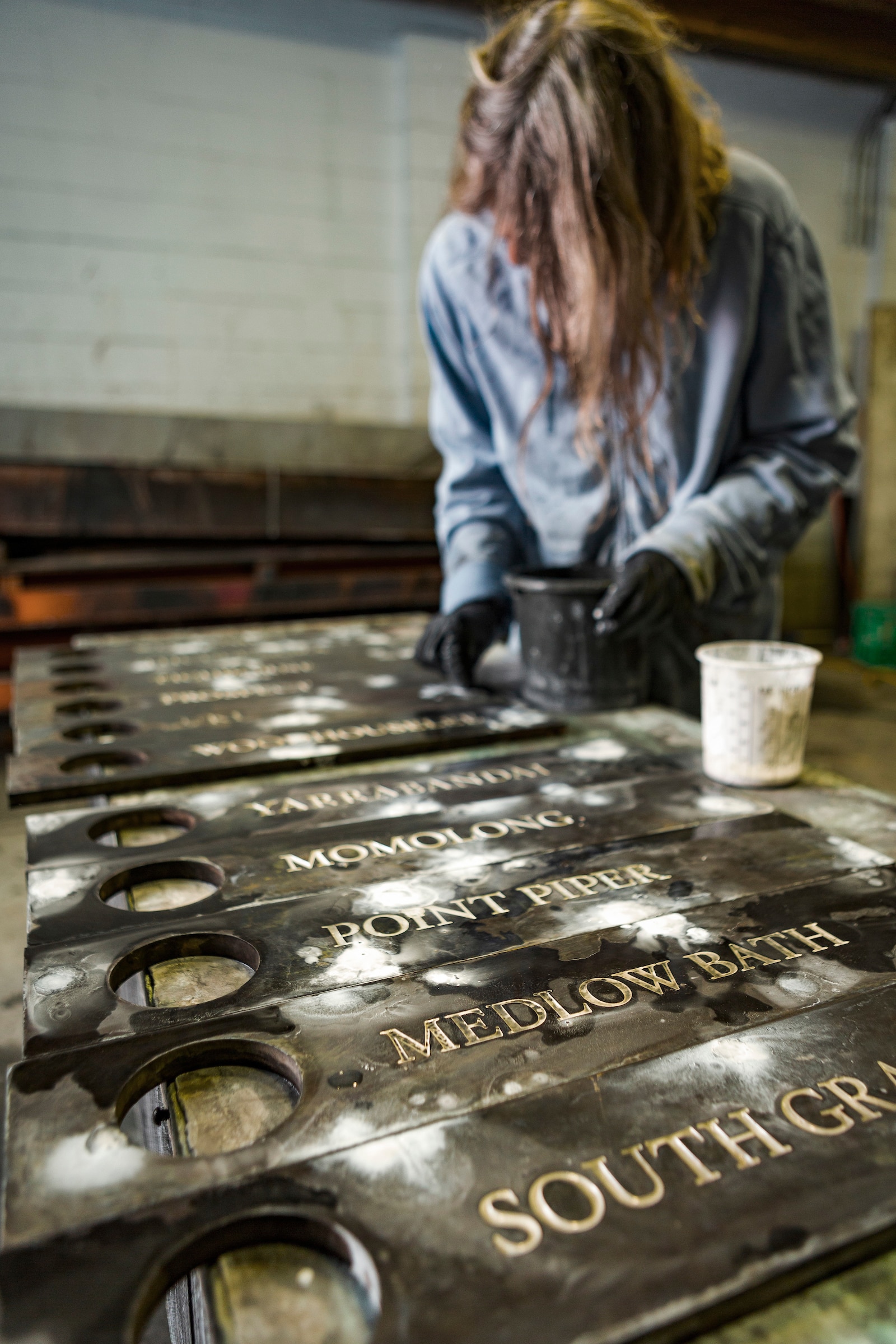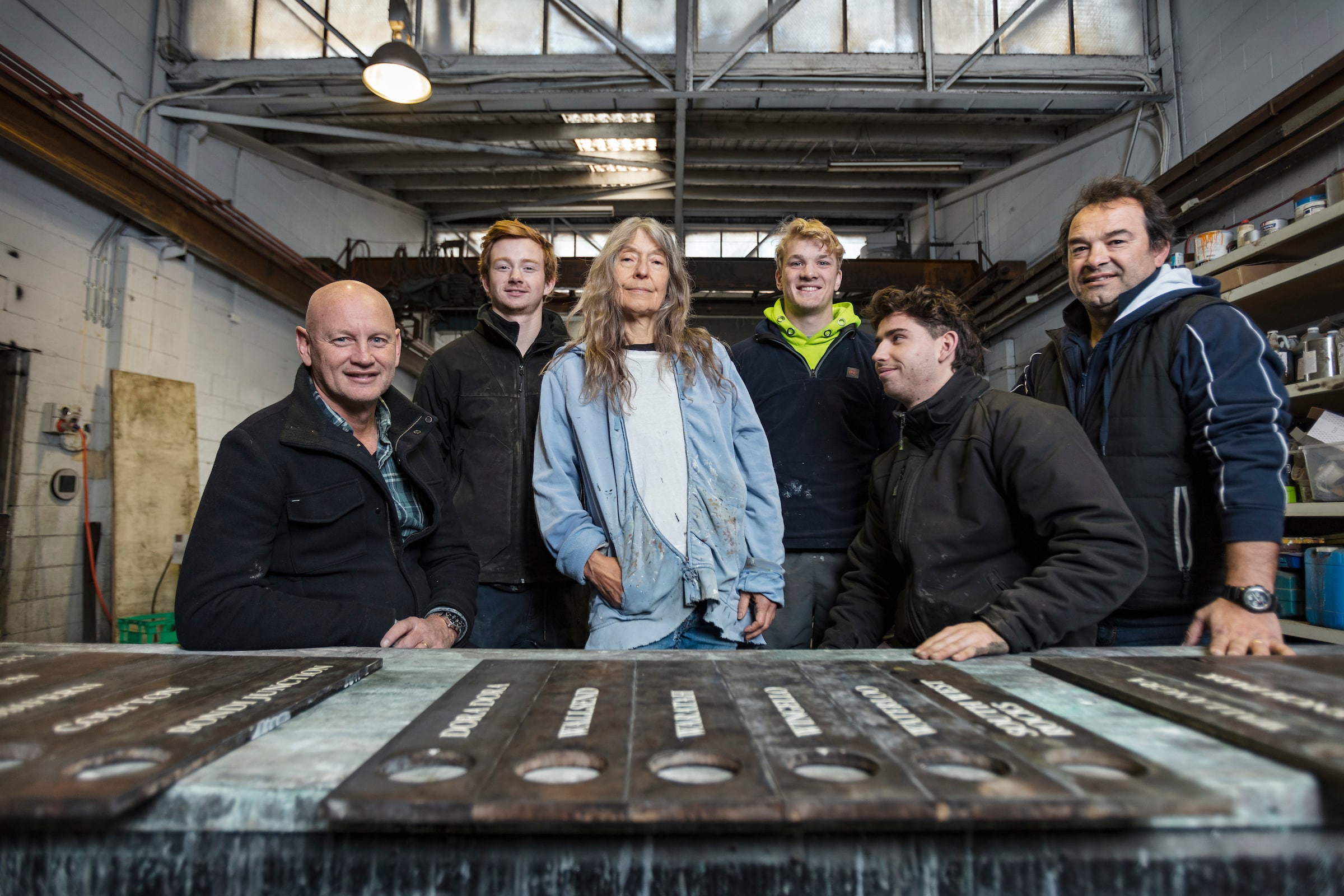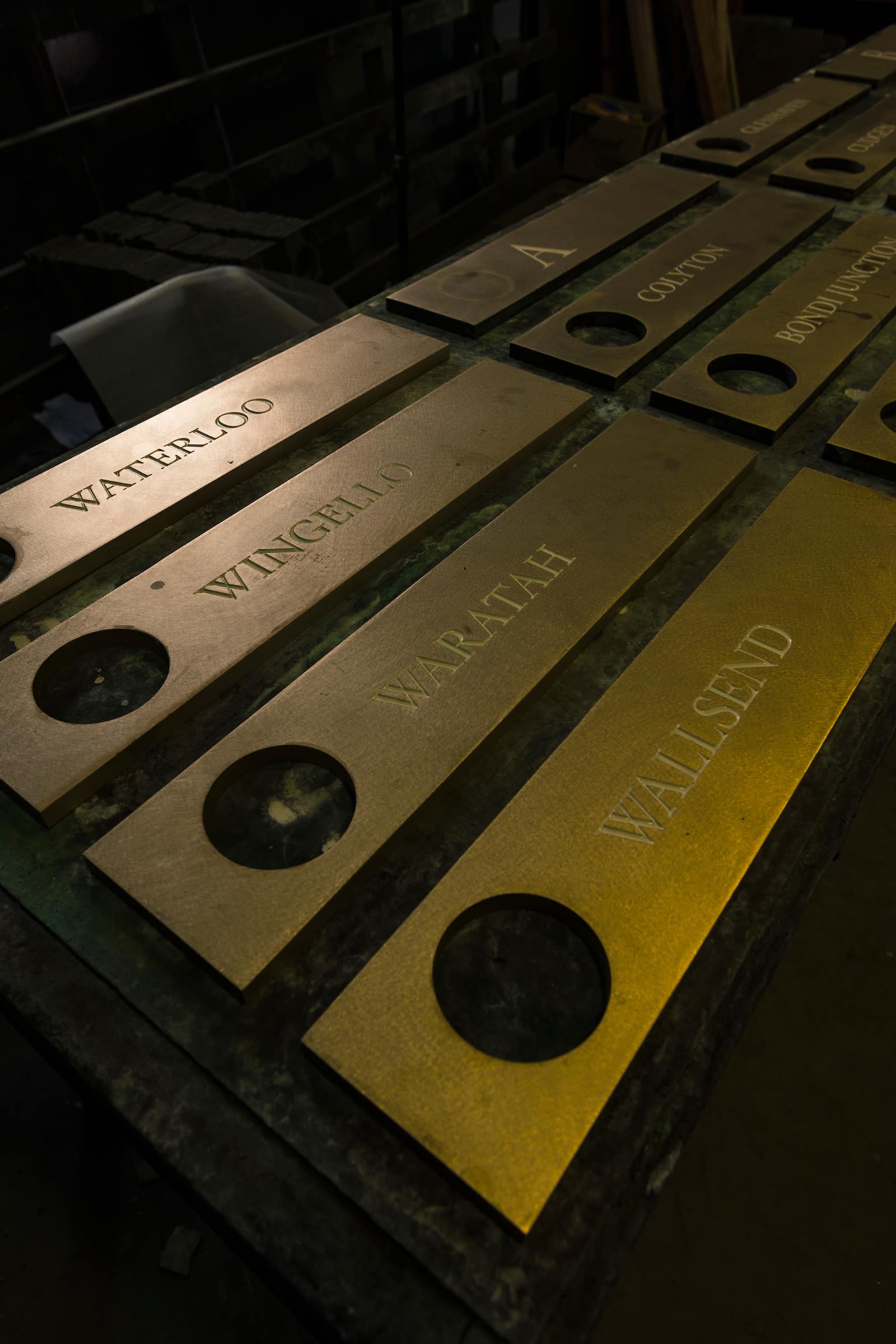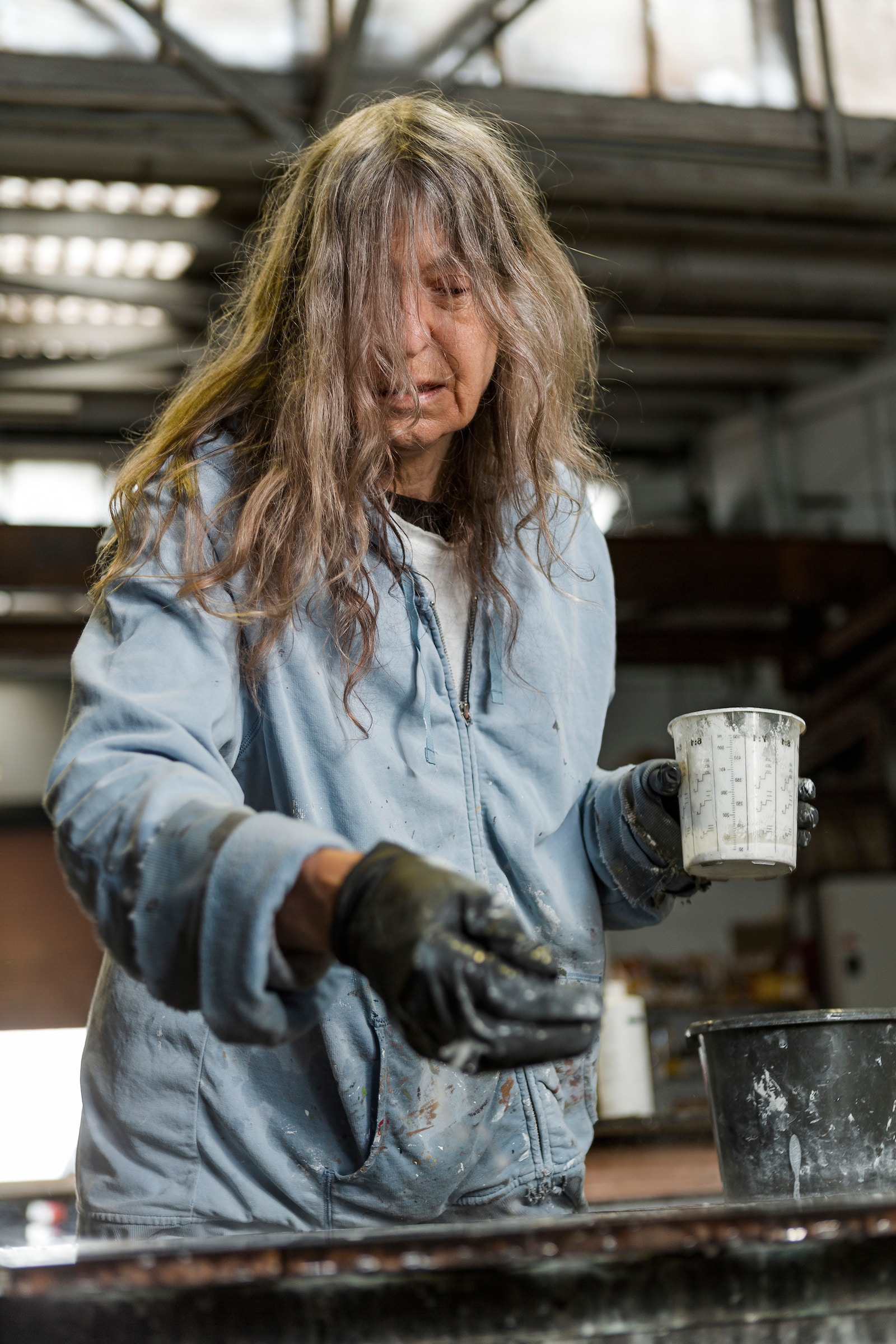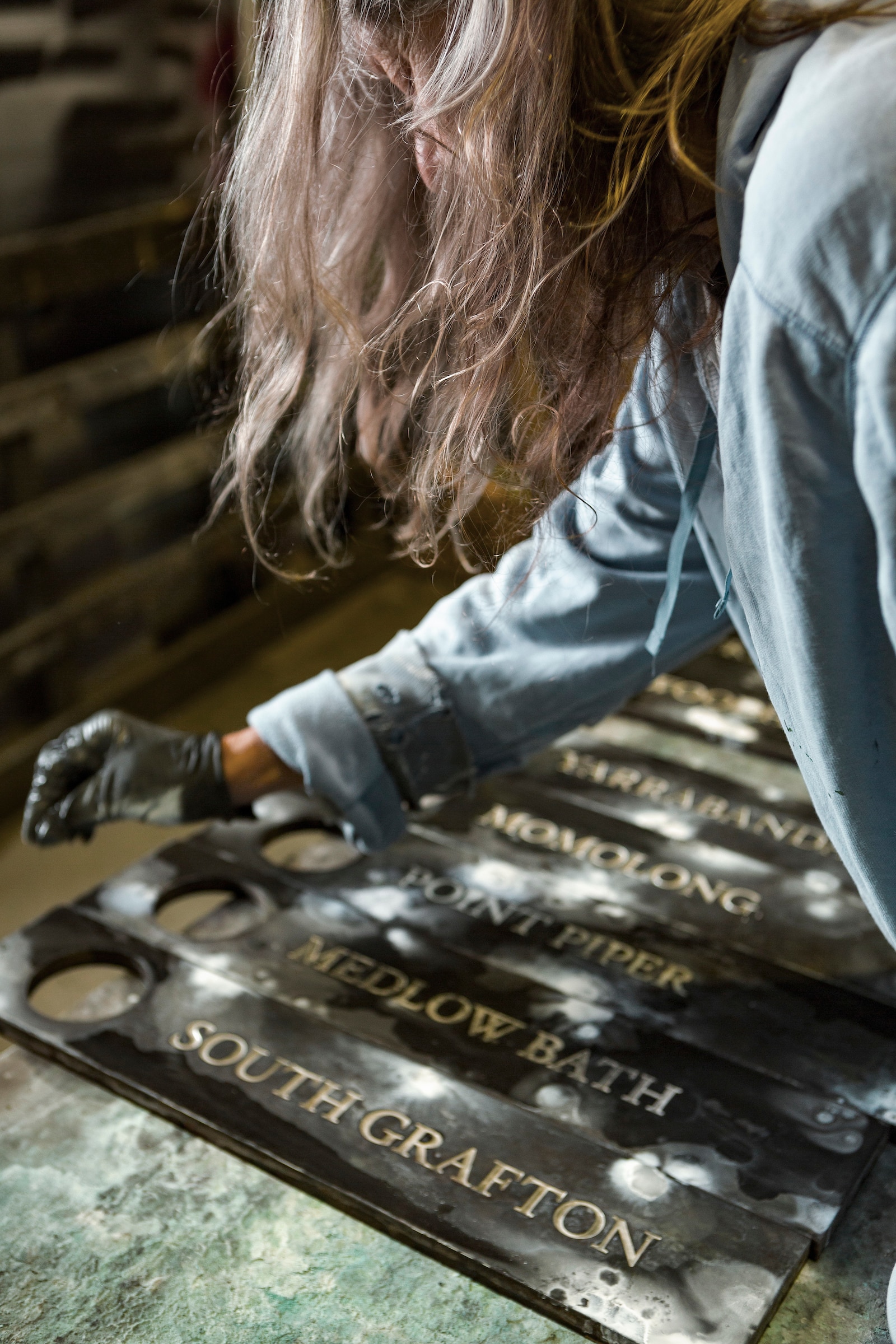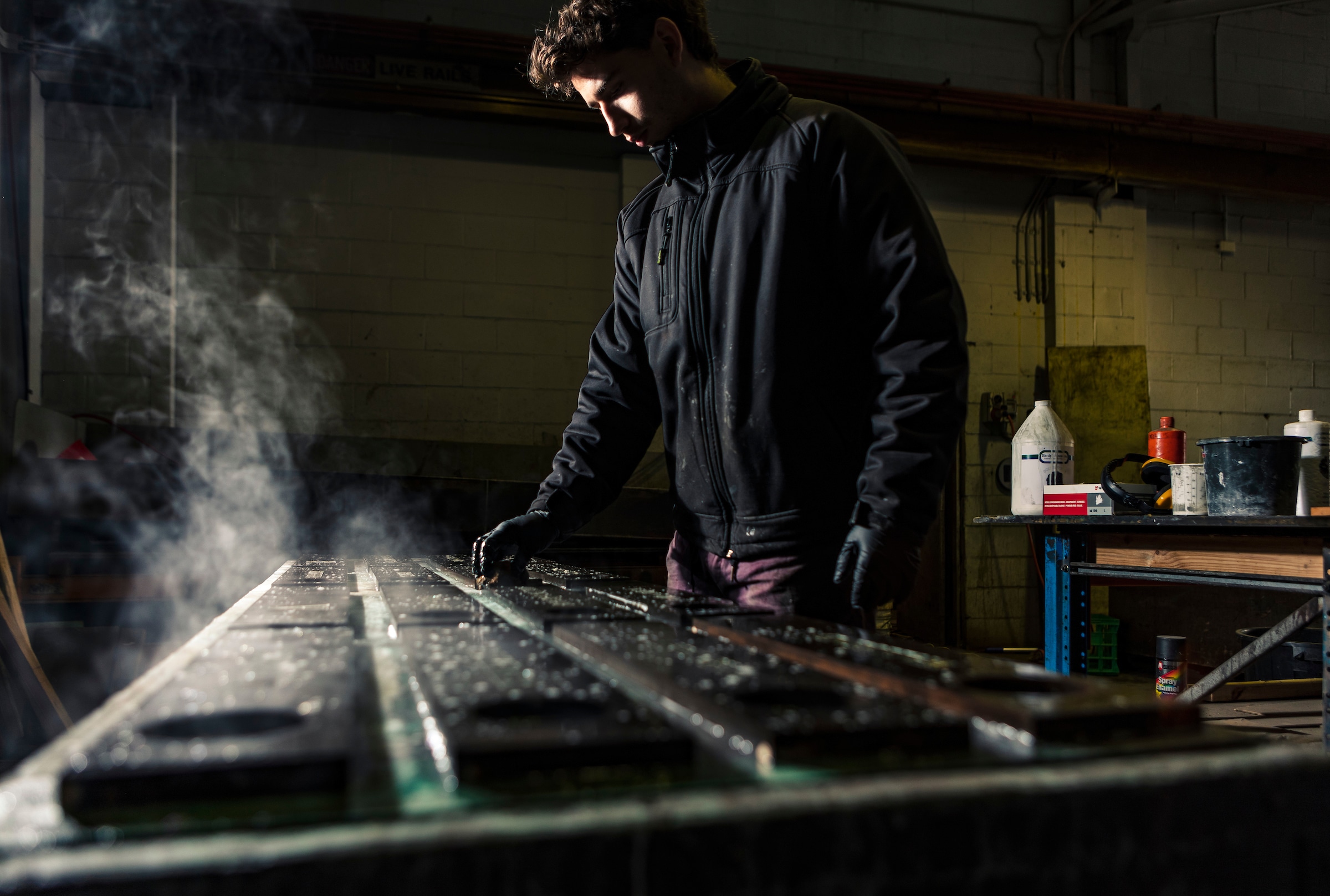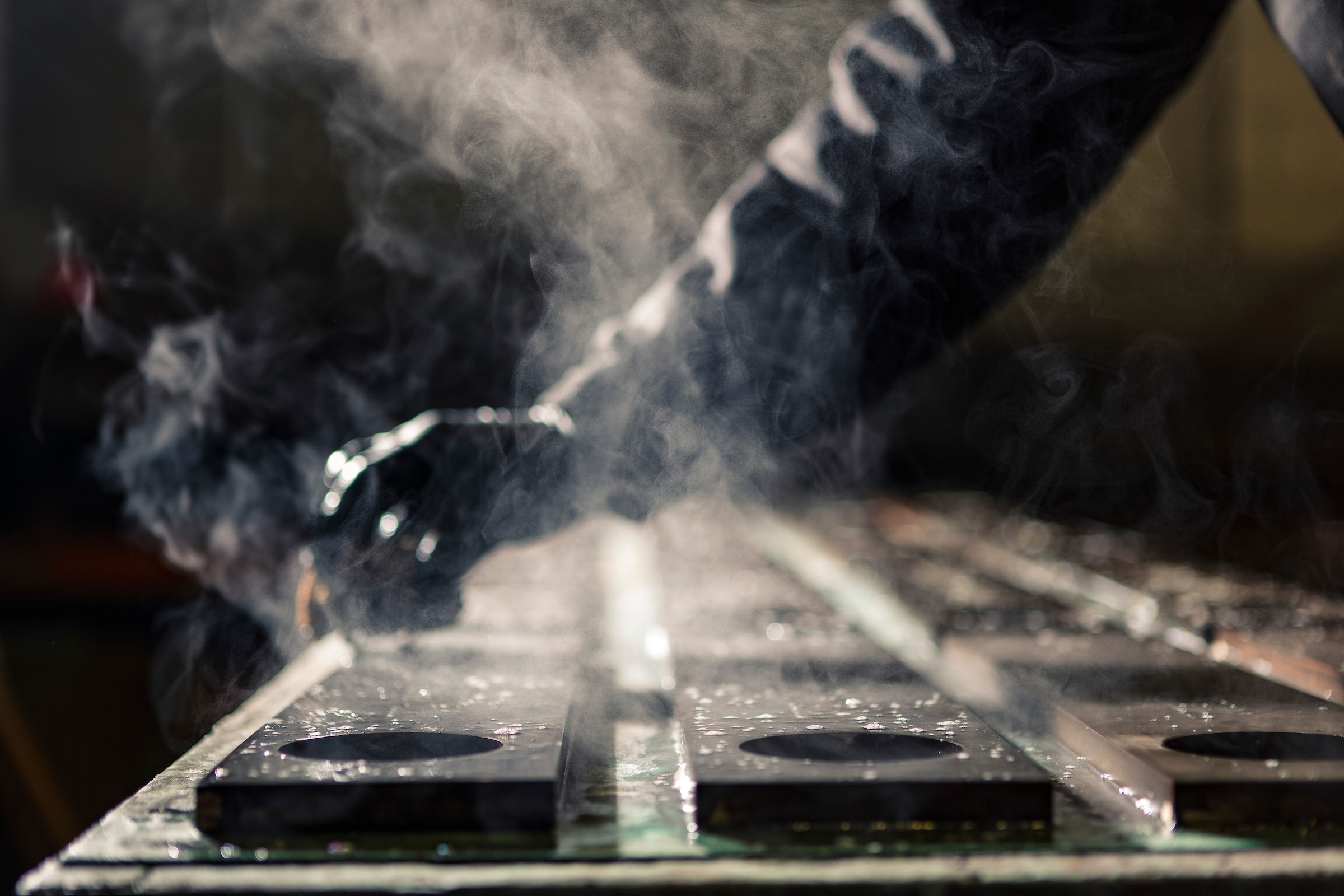 Contact Pitch Visuals about Editorial, PR or Marketing image creation